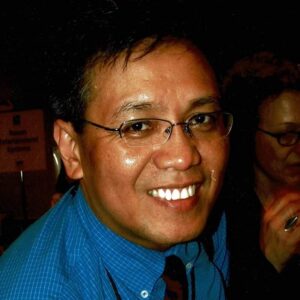 What does feeling validated mean?
Validating feelings involves recognising someone's feelings and acknowledging them as important.
And that's exactly what Romy Udanga did when he contacted me with a genuine interest in what we at Business Crisis Support have been doing for nearly two years – tirelessly, empathetically, and passionately, working with business owners who have experienced a crisis, and significant trauma in business.
None of us have been gifted with such remarkable clairvoyance that we are prepared for anything and  everything in business that comes along. And yet the drive for getting it right and staying  strong was driven as a philosophy in business circles –  willingly accepted, believed, and left unchallenged.
I have spent more than two years advocating for changes in conservative business circles regarding many commonly accepted beliefs similar to the two mentioned earlier, that really have no logic or backbone to them, if you take the time to  sit back and analyse them.
Mental health is a hot topic in New Zealand, so why do conservative business organisations purporting to be there for business owners,  find it hard to accept that they have created an even worse stigma about business loss and the impact on mental health, hiding it, and rather than be faced by this ugliness – oust business owners who have fallen on hard times, by giving the corporate response which is – to ignore.
When I went to the public meeting for the Govt Inquiry into Mental Health and Addictions, it was noted that I was the only one from the business community who actually turned up and talked about business loss and the impact on mental health. The member of the Secretariat said not even one representative from a Chamber of Commerce came to any of the public meetings.  Whangarei was the 4th to last venue that the Panel attended with the majority of the country already covered prior. I spoke like others did on their topics to the panel, publicly and with passion in Whangarei.
The tragic thing is even now these same people who ignored and virtually froze out the fallen business people  – well before  Covid19 became a blip on the radar have now changed – superficially . Just like that. How? Because now it's a pandemic affecting everyone through the lockdown, we are seeing organisations like the one mentioned by the Secretariat, suddenly wanting to be seen as supporting the business owner. To get their story in the paper is more gratifying than actually helping the owners out of their predicament. "Fame I'm going to live forever."
Over the span of a few days, Romy Udanga lifted my spirits big time. I finally heard it again from another outsider – who discovered us, how important the work we have been doing with business owners is for their well-being. He reached out to an individual in the community and actually valued my skills, knowledge, the difficult journey it has been to simply have the plight of business owners in a crisis situation accepted including raising public awareness on this topic and the mental health stigmas associated with it.
So who is Romy Udanga?  He is a man of integrity and compassion for the disadvantaged and disenfranchised in not only North Shore, but other regions where duty of care and human rights breaches seem to be at play.  Romy has had his  'introduction to how fallen business owners in the North are treated.' Owners who have lost everything, and now neglected precovid19.
Community minded, community spirited.  Appropriately appointed Labour Candidate for North Shore and Labour Party Chair of the Multicultural Sector, Romy Udanga will become known to many over time as the King of Hearts.
About Romy Udanga
Romy believes in the dignity of man, and that governments exist to uphold that human dignity. He believes families are at the core of New Zealand society and that anything that impacts on the family impacts on the society as a whole.
Romy is a strong advocate for the North Shore. He has more than 30 years of experience as a business owner, a university lecturer, an editor and an insurance adviser. Working well with people is one of the reasons why he was tapped very early on in his career to manage more than 200 people in a commercial, pressure-driven environment.
Romy considers himself a numbers person, who over the course of his career had to fall back on analytical skills and the ability to present complex issues in layman's terms. He holds two Master's degrees–Master in Forestry and MBA. The first gives him an understanding of the environment and the second enables him to think of opportunities on how to preserve, conserve or ethically use natural resources and create businesses and jobs for people.
A born organiser, Romy convened the Filipino Labour Network, a nationwide organisation of Filipino Labour supporters. He also formed and chairs the first Filipino Branch of the Labour Party, and is organising chair for Multicultural Labour. He also volunteers his time to civic and religious organisations to help migrant communities in the wider Auckland region.
Romy migrated to New Zealand in 2007 from the Philippines. He and his wife Fritzi live in Mairangi Bay.
We will post links to Romy's facebook pages here soon. (If you go to the Video link to our interview – you will see it there too).