My own mental health and addictions challenges were so gruelling that I had as support person during my healing – a Mental Health Nurse. She wasn't any kind of nurse as you will read later.   I was diagnosed with an adjustment order. I had been selfharming by overdosing on antidepressants and/or stopping my heart medications – after losing my business. On top of that, my anxiety and depression was constant, and I was coming to terms with losing a parent, and accepting my diagnoses of heart failure, COPD, Bronchitus, Asthma, etc. I hit 80 feet below solid ground, unmotivated and mute.
I acknowledge the thoughtfulness that goes behind having peer support. Generally the peer support people have lived experience of mental health, etc and have receivde training to carryout their role.
Choosing the right staff is important and from reading some of the training programmes in place, Peer Support Workers need to be resilient and have good supports in place for their own recovery, and be a good role model. Good management of peer support workers should not allow for some of the more distressing situations that can arise between peer and client.
For those interested in becoming a Peer Support Worker in Mental Health and Addictions, there is the NZ Certificate in Health and Wellbeing (Peer Support) Certificate Level 4. Entry requirements are what is expected: ongoing checks ensuring the individual is fit and proper to provide support.
According to the descriptor on careers.govt.nz 'Candidates must have had personal experience of challenging and disempowering life experiences, and the ability to demonstrate the value, learning and resilience they have gained from these experiences…' 'The experiences can include mental distress, addiction, significant health conditions, trauma, and disability or engagement with services and the wider system.'
…'This qualification is targeted at people who have gained strength and resilience from their lived experience of challenge and disempowerment and wish to support others with similar experiences.'……'to increase their (referring to the Client's) autonomy and self-determination.'
Herein lies the concern when it comes to helping those who have experienced business loss/business failure, and even bankruptcy. The availability of individuals who have experienced business loss/failure, even bankruptcy often do not seek further health-related assistance, let alone become a Peer Support Worker.
Complex Psychological Trauma is apparent during business failure, business loss, and bankruptcy as well as heightened alcohol and drug addiction which in my case with the drug addiction – led to self harming episodes.
Most times people who have experienced business loss/business failure are not aware they may require help. They may not recognise there is a problem with their behaviour, etc. Until such time that they are ready to do something – no one can do anything.
But, for those who seek help from the Mental Health system like myself – people who have lost businesses/experienced business failure etc – not only want support with their mental health challenges and addictions- they want the person who is helping them – to understand their plight. Not from the point of view of someone who has lived experience of mental health challenges in an unrelated episode, but one that has actually experienced business loss, business failure, and/or bankruptcy.
You see, the first thing we want to know is what is wrong with us (mental health wise), and we will also have alot of questions relating to business. I've experienced this myself, and have seen it in others.
To get the best match for my healing – my diagnosis was what I had outlined earlier before. My feeling was that the mental health nurse was skilled across the board – medically and business wise. She was a natural. A great listener, non-judgemental, medically aware, and knew a thing or two about being in business. So to deal with my mental health complexities, in my case it was not appropriate to try and pair me up with any Peer Support Worker.
Can I suggest that mental health clients who have experienced business loss/business failure/and or bankruptcy, be paired up with a mental health nurse if no Peer Support Worker with lived experience of business loss/failure/and or bankruptcy is not available.
Why? Business owners are too traumatised to even be able to articulate their needs initially. They want a way out of their business situation – and want answers to things. Business loss/failure/bankruptcy Clients need peer support workers who can see their Client's business and mental health needs.
To just assign any peer support worker to a client without that peer support worker having any experience of business loss/business failure – may not be conducive to healing.  The wrong things said, or simply not being in tune with the client's business and mental health needs – could cause more harm than good. It could cause them to selfharm, commit suicide, as they will feel they haven't been heard or their needs met.
We are not looking for a friend – we are wanting to get well without being overwhelmed by someone forcing us to become empowered – self autonomous just because a descriptor, like the one above,  says so. Mental Health Nurses serve a purpose; as much as the Peer Support Worker serves a purpose – but not for something as serious as Business Loss/Business Failure and/or bankruptcy.
Published by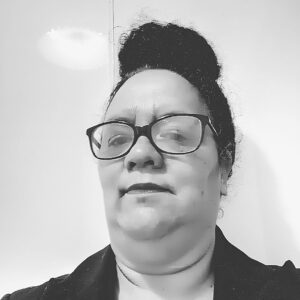 |Business Crisis Expert|Disability , Business, Mental Health Activist| Researcher