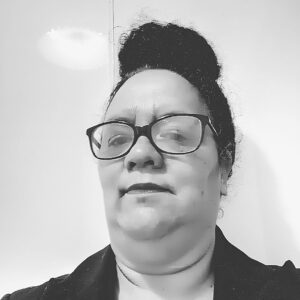 Here is a different perspective on business plans. Business Plan Templates & Examples are readily available online. You do not need to pay someone to put a Business Plan together for you. But if it helps, you can always choose that option.
Let's look at a business plan structure:
1.0 (Name of Company/Organisation)'s Business Plan
2.0 Executive summary
2.1 The Purpose of the Plan
2.2 The Company
Market needs to be met
Competitive advantages
2.3 Products and Services
2.4 Market Analysis
Target Market Characteristics
2.5 Marketing and Sales Analysis
Marketing Strategy
Sales Strategy
2.6 Operations
2.7 Management and Ownership
2.8 Financial Data: Funds Required and their uses
3.0 Company Description
3.1 Nature of the Business
Who has the needs for my service?
3.2 Competitive Advantages
3.3 Competitive Weaknesses
4.1 Detailed Description
4.2 Specific Benefits of Service
4.3 Legal Agreements that could affect the Business
5.0 Market Analysis
5.1 Industry Description and Outlook
Description of Primary Industry
Industry Characteristics and Trends
5.2 Target Markets
Distinguishing characteristics of primary target markets
Primary target overall market size
Market Penetration:
Pricing Levels
Trends and anticipated changes within primary target market
Secondary target markets
5.3 Competition
Identification
5.4 Risk Assessment
5.5 Milestones
Progress Reporting on Milestone
6.0 The Team
7.0 Budget
8.0 Finance
A business plan is necessary if you want to apply for a loan/funding. Other than that, the only purpose it seems to serve is to create a document of your thoughts, ideas, strategies, etc on each of the aforementioned points of interest.
Unless you are a clairvoyant – nothing prepares you for unforeseen situations arising out of nowhere before your open the Business doors and after (Yes, this happens). Most times financial forecasts are overestimated/underestimated – unless you are buying a business that is already operating – with figures to operate from. If it is a business you are starting from scratch – you need customers. The market you thought may buy your product – may not even meet the customers needs and expectations when put into action.
When I was in business for five years – without having put together a Business Plan, I noticed how changeable and fluid business can be – so much so that goals, ideas, aspirations, etc had to shift accordingly. Sometimes adjustments were made by the hour, by the moment, by the month, etc. When that business ended, I put together a business plan for another business (Book Keeping) – and noticed, that even embarking on such a business, I was continually changing elements of my business plan to accommodate other things. These other things came in the form of new information coming to hand – relevant to the industry I was exploring. That Business Plan and idea – was put to the side (in a Purple Folder).
Business Plans in my common sense view of seeing things, are based on assumptions that inevitably go right out the window once you get right down to it and actually start running a business.
My guiding principle and advice hereon is to come as close as possible to running the kind of business I would like to be a customer of.
While putting together a Business Plan for a Book Keeping Business, I studied closely – and with intense interest – other businesses in this line (including Accounting), studying their ads, calling, and visiting. I looked for patterns in how they treated their customers, how they promoted themselves, how they priced their products, etc. From there it was simply a case of adapting what was useful, rejecting what was useless, and integrating anything that was my own. In my case – personality. My personality is different from anyone else's. We are all offering the same types of services in this industry. People may copy or mimic any new ideas I may have introduced – had I gone ahead with this business – but no one will ever be like me or have the same spirit as me. Take Elvis impersonators as an example. They may dress up and sing like Elvis, but they do not have the same personality as him – let alone spirit.
I found most Book Keepers had basic Book Keeping qualifications/skills, and Accountants were well qualified. I discovered many lacked basic manners, and good human intentions, or advertised skills and services that went above and beyond their own ability – eg offering business advice in industries they had no experience in.
Some Accountants/Book Keepers used businesses that had been operating for 20 years or more (only through that business's efforts), to project the idea through illusionary advertising that the Book Keeper/Accountant was responsible for that success. (But you see, Businesses change Book Keepers/Accountants if circumstances/needs change).
Phoning up Book Keepers/Accountants had its disappointments too. Book Keepers (and some Accountants) were hard to get hold of . The phone was always on answer service, calls were not returned in good time – if at all. In two instances, calls were passed around the office, or a specific person you wanted to talk to – was out.
In saying this, people do not realise the importance of first impressions, and customer service. That's what is really going to draw customers in and retain them. Not a Business Plan. Business owners in any type of service-related industry should have the natural and innate ability to be just that – of service and prepared to go the extra mile for others. But this behaviour should just be natural regardless of whether you are in business or not.
From not having done a business plan (for one business), and doing one for another and comparing the both – I have deduced that if you are thinking of going into business – or are in one currently, 'to come as close as possible to running the kind of business you would want to be a customer of.'
Much of the day to day running of a business is common sense really. There is plenty of 'free' information on the internet. What cannot be found on the internet, can be found in books – at the local Library.
From an economic perspective, time and money are essentially the same thing – you can either invest alot of money or a lot of time. In fact you will find you will be doing both.
Business Plans serve their purpose for loans and funding – and offer some guiding thoughts and principles. Business life has fluidity to it – the Business Plan does not control that fluidity – you do. When writing this Article, I went back to my purple folder and referred to my old Book Keeping Business Plan.
I learnt more about Business Plans through this exercise as well as the Book Keeping and Accounting Industry – which I never entered in the end.
Instead – I formed Business Crisis Support NZ – voluntary Organisation mainly – with no Business Plan using the guiding principle: 'to come as close as possible to running the kind of business you would want to be a customer of.'
ADDENDUM
If you are going to show your Business Plan to others it might pay to protect your business ideas by including a Clause like this at the start of your Business Plan and get recipient to sign it. If no one ever told you to do this, we are suggesting you do so.
(Name of Company/Business) business plan is confidential, containing information proprietary to (Name of Company/Business). None of the information contained in this plan may be reproduced or disclosed to any person under any circumstances without express permission of (Name of Company/Business). I have accepted and will protect the confidentiality of this business plan.
____________________________
Recipients signature (and name)
Date: ______________
_________________________________
Business Owner's signature (and name)
Date:  ______________
Published by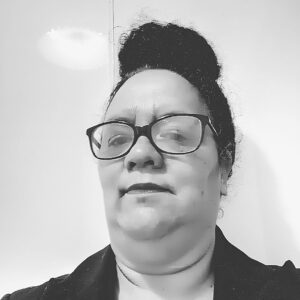 |Business Crisis Expert|Disability , Business, Mental Health Activist| Researcher