We have asked the CEO of Belyanna Consulting, Queensland Allan Cooney if we can share some of his honest, common sense wisdom to our page. And it all started with the post (below) which will form part of a  series he is putting together entitled  "On the Job Hunt."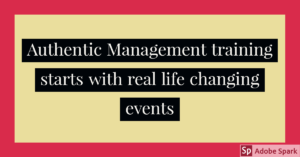 From our perspective and observation, we are excited to read more from Allan Rooney because he is not your usual CEO. His narratives echo the same sentiments we have been trying to warn people about through our articles, public presentations, table talks, and Campaigning. We now feel the weight being lifted off our shoulders.
It is hoped business owners will see things with more clarity through Allan's experiences and  observations at Corporate Management Level (CEO).  Allan is a rare find in and he reiterates to business owners –  don't get blinded by smooth talking operators who talk you into attending for example – an expensive seminar (our example),  or who offer services where there is an imbalance between the service provided (eg sweeping the path for one hour) and the fees charged (eg $500).
Part 1 – On the Job Hunt – Orientation Week at the Hard School
Political corruption, greed, fear and breathtaking stupidity saw the Australian wool industry collapse in 1991. Easily Australia's biggest business disaster, a $12bn economic punch in the guts that saw thousands lose their livelihoods and many even lose their lives. Conveniently forgotten and relegated to the history books. Read Charlie Massey's book "Breaking the Sheep's Back" for a fearless account of what happened.
I was a 30 year old woolgrower when the wool industry fell off the cliff, and the aftermath for me, Charlie Massey and thousands of others was a bitter entry into "the Hard School".
If you want to learn better business management, crisis management and a whole suite of extraordinary skills – go to the Hard School. This is where you learn to make decisions where the options are awful or f**king awful, or none . Where you learn how ruthless you need to be. Where you learn that, for all the things you think you control in a business, you only really control 3.
Where you learn, to quote Rudyard Kipling, "..keep your head when all about you others are losing theirs and blaming it on you. To trust yourself when all men doubt you…"
No-one chooses the Hard School, but a lot of businesses just did *orientation week."
(* referring to Covid-19 virus lockdowns)
About Allan Cooney
An experienced Chief Executive Officer combining strategic and situational management with high order people management skills in difficult, emerging and fluid environments where decisions need to be made and critical judgement is required.
Cut his executive teeth in agri-business in his family farming enterprise which he took over at a young age.  Following on from that Allan spent ten years from 2001 to 2011 in consulting and executive roles enabling regional and remote economic development and business growth.
This was followed by high-profile leadership in Antarctica and a Chief Executive Officer appointment in Agribusiness Marketing.
Allan became expert in situational management, particularly focused on leadership, business and innovation development. The outcome of which was the establishment of two Northern Territory new economies (desert horticulture & commercial emission mitigation) including three successful businesses and a whole stable of totally new business strategies, processes and systems.
"I work best at the strategic level, managing managers, enabling and developing the skills of a team who are able to achieve collective results only available to truly functional teams."