Compassion is a leadership quality, and something we rarely see or hear about because New Zealand has one of the highest statistics in the world for work place bullying.  There will always be debates about the traits that are important in business leadership. At Business Crisis Support NZ,  compassionate leadership has guided the way we do things and it will continue to apply before, during, and after the Covid-19 lockdown.  In our view, compassion grows out of considerate behaviour.  We approached America-based Stephanie Holt to be our guest writer on a topic close to our hearts – compassion. 
"I understand that companies are having to make impossible choices to ensure that they remain a going concern. Some will furlough employees, some will cut wages, some will close their doors for the short term. These business decisions must be made and are extremely difficult for leaders because they understand the implications to people's lives but sometimes it is the only way forward.

From stories that are coming out it seems like many organizations are choosing to take the "rip the band-aid off approach" – getting large groups of employees together on video to tell them about their fate. I can't fathom how any organization thinks this is a good idea. Sure it is efficient and expedient but it shows an absolute lack of compassion.

Your employees deserve to be shown the respect of being told individually and to have their questions answered (even if they have a million questions). Yes it will be hard but leadership is hard. People will remember the way they were treated and it will, without question, effect your brand going forward. If this is the guidance coming down from your corporate office- push back and practice compassion with your team. Treat your people the way that you would want to be treated."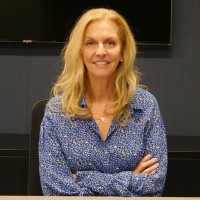 Stephanie Holt has over 25 years of work experience both domestically and internationally. Previously holding executive leadership positions in public and private technology companies for over 15 years, Stephanie understands the complexity, challenges, and rewards of working in both large multinational companies and in financial/technology start-up environments. Her focus has always been on driving business outcomes and creating places where people love to work. Currently she spends 100% of her time promoting diversity in STEM Executive Leadership.